Fire Safe Sonoma Board Members
The board of Fire Safe Sonoma is composed of members with over a century of expertise in wildland fire prevention and safety.
Executive Board Members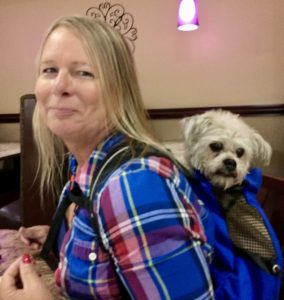 Roberta MacIntyre has served over 35 years in the fire service. She started out as a volunteer firefighter, became a career firefighter for a metropolitan fire department working in fire suppression and eventually discovered how much more she could do in fire prevention. After several years working in fire prevention, Roberta eventually became the Assistant Chief/Fire Marshal for the County of Sonoma.
Now in "retirement" Roberta takes pride in bringing her well-honed fire service experience, executive management skills, and oral, and interpersonal communication skills volunteering as President and CEO of Sonoma County's premiere fire safe council, Fire Safe Sonoma.
Roberta is currently living in the Northern San Francisco Bay Area where you can often find her a few miles from home hiking with her dog "Buddy" in the beautiful Northern California.

Vern Losh – Vern is an avid scuba diver. He loves to freedive as well because of the new perspectives he gets and the big bubbles that attract the seals.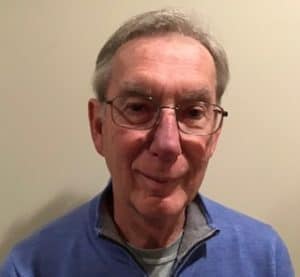 Ken Hite is our Treasurer and has been a member of the Board for 6 years.  Prior to moving to Sonoma County, Ken lived in Seattle for 15 years where he was President of a non-profit that supported State Parks and raised over $2mm to fund a park endowment.  In his professional life Ken was a Senior Executive with several large corporations focused on Information Technology, Contracts Management and Finance.  He brings those skills to the business operations side of FSS 
Fire Safe Sonoma Board Members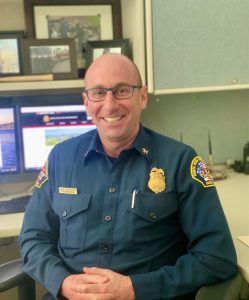 Paul Lowenthal is the Division Chief Fire Marshal for the City of Santa Rosa. Paul is also the Fire Department's Public Information Officer. Paul started his path in the fire service at the Bennett Valley Fire Protection District. He then moved to Pasadena in 1998 and attended Cal State Los Angeles and worked for the City of South Pasadena Fire Department. Paul relocated back to Santa Rosa in 2001 and worked for the Sonoma County Department of Fire and Emergency Services. Paul was then hired by Santa Rosa and has worked in Fire Prevention and Fire Operations for the last 22 years.
Paul was promoted to Fire Marshal in December of 2021 and has developed the City's Vegetation Management Program and the Community Wildfire Protection Plan.  Paul has also been a Board Member for Fire Safe Sonoma since 2016.
Tara Cornelisse (she/hers) is the Community Stewardship Manager at LandPaths where she manages the team that stewards LandPaths' unique preserves, with a goal to promote conservation and ecosystem health through community action and connection. Tara holds a B.A. in Biology from Boston University, a M.S. in Conservation Biology from San Francisco State University, and a Ph.D. in Environmental Studies from UC Santa Cruz where she worked on the conservation and restoration of the endangered Ohlone tiger beetle and its California coastal prairie habitat.
Prior to joining LandPaths, Tara was a natural resources programs director at Conservation Corps North Bay, a senior scientist at the Center for Biological Diversity, and a biological consultant for the U.S. Fish and Wildlife Service. Tara was also an assistant professor at Canisius College, where she taught and mentored student research in ecology and conservation. She has published many peer-reviewed articles and technical reports in conservation. As a result, Tara brings over 15 years of experience in environmental advocacy, education, and conservation-based land management to the board of Fire Safe Sonoma where she has served on the board since August 2021.
Tara lives in Santa Rosa with her partner and spoiled old dog and loves exploring Sonoma County, traveling to biodiversity hotspots around the globe to view unique species, especially birds and beetles, cooking anything with broccoli, and baking bread.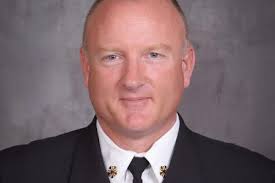 Marshall Turbeville is the Fire Chief of the Northern Sonoma County Fire District and a CAL FIRE Battalion Chief. Marshall has been involved in individual and community level wildfire risk reduction projects ranging from Firewise USA recognition to prescribed burning.  His expertise is sharing information to residents, properties, and communities from his 25 years of firefighter experiences including responding to Sonoma County's recent destructive wildfires  Marshall is also on the Board of COPE Northern Sonoma County, Friends of Lake Sonoma, and Pole Mountain Lookout Association.  He also teaches at the Santa Rosa Junior College Fire Technology and Natural Resource Management programs.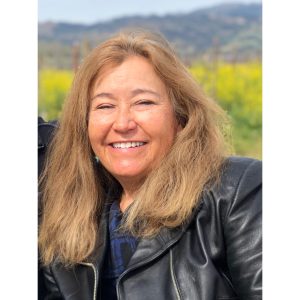 Linda L. Collister is a retired Fire Marshal/Division Chief and CUPA Program Manager with over 20 years of experience. She has an extensive background as a Hazmat Specialist responding to emergency incidents throughout Sonoma County. As a Chief Officer in northern Sonoma County, she has responded to many incidents including the large and devastating wildfires affecting the City of Healdsburg and surrounding communities. Linda has written and been awarded grants for fuels reduction projects in the Open Space surrounding the City of Healdsburg and helped initiate the first CalVTP awarded to a municipal fire department in California. She has worked with the Communities Organized to Prepare for Emergencies (COPE) and Fire Wise Communities groups on community risk reduction projects.  After her retirement from the City of Healdsburg in May 2022, she was hired as a fulltime Fire Technology Tenure Instructor for the Santa Rosa Junior College (SRJC). She has been an Associate Instructor in the Fire Technology program since 2005 and an instructor with the Fire Academy. 
Steve Mosiurchak – likes nothing more than to spend his time relaxing on the beach and watching the whales pass by.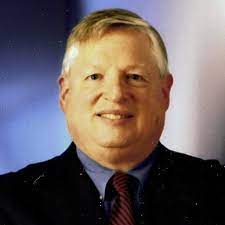 Geoff Peters is a fundraiser, lawyer, entrepreneur, manager, commercial flight instructor, SCUBA diver, emergency services trainer and volunteer, and olive farmer. Geoff has served as COO or CEO or on boards of directors and in numerous other roles with many nonprofit and for-profit enterprises.  He has started business and nonprofit enterprises, argued cases in the Supreme Court and taught people how, effectively, to assist first responders in disasters.  He is currently Board Chair of the largest fundraising group in the world with 4,200 employees.
Geoff started the Asti-Cloverdale COPE after meeting other COPE leaders and Fire Chief Turbeville. His involvement with COPE led him to inquire about training and learning about CERT (Community Emergency Response Team).  COPE focuses on preparedness before an event, while CERT focuses its preparedness on volunteer training on what to do during an event.  Since there were no CERT organizations active in Sonoma County, he took additional training to be a CERT Trainer and Program Manager and founded Northern Sonoma County CERT under the auspices of the Cloverdale and the Northern Sonoma County Fire Protection Districts.

Fire Safe Sonoma Staff

Marika Ramsden, Executive Coordinator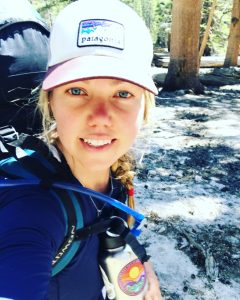 Marika was born in Santa Cruz but grew up in the United Kingdom. After graduating from the Scottish University of Saint Andrews with a master's degree with honors in Sustainable Development, she cycled the UK, followed by the coast of California leading workshops on sustainability for youth. 
In 2013, she settled in Sonoma County where she developed the youth program for the international One Planet Living movement and worked with Credo High School to help them become the first One Planet School in the world. Marika is well connected in the Sonoma County non-profit world, having organized multiple county youth summits, and worked alongside them to coordinate projects, presentations, and workshops. 
One of Marika's primary goals is to find ways to help communities become more resilient and that is exactly how she fits in with Fire Safe Sonoma. In April of 2022, Marika jumped right into the role of Executive Coordinator, bringing her knowledge, skills, and abilities to continue the mission of Fire Safe Sonoma; to increase awareness of wildfire issues in our county and help residents and firefighting agencies to achieve improved wildfire preparedness.
Marika shares her Santa Rosa home with her husband, Stephen and their active 2-year-old daughter.
Mason Inumerable, Fire Safe Sonoma's GrizzlyCorps Fellow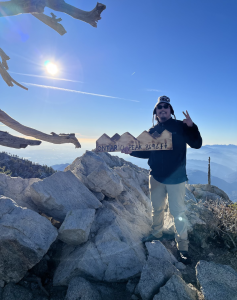 Mason is in his second year of his GrizzlyCorps Fellowship and in his second year with Fire Safe Sonoma. He was born and raised in the San Fernando Valley of LA and got his B.A. in Political Science at the University of California, Riverside. Riverside was where he lived for 7 years before moving up north and joining the GrizzlyCorps program.
Mason always knew that he wanted to make a difference but has recently become more interested in the natural world and the great outdoors through his love of hiking and camping. Prior to GrizzlyCorps, he worked as an advocate for better forest management policy for the Sierra Club's Stop Clearcutting California Campaign. His experience with GrizzlyCorps and Fire Safe Sonoma has been an eye opening experience and a career transition in his life. He has quickly grown an interest in resource conservation, land management, prescribed fire, fire prevention, and much more. 
In his free time, Mason enjoys hiking and spending time with his kitties. He loves watching basketball, baseball, and football and is always occupied with a sport at some point in the year.